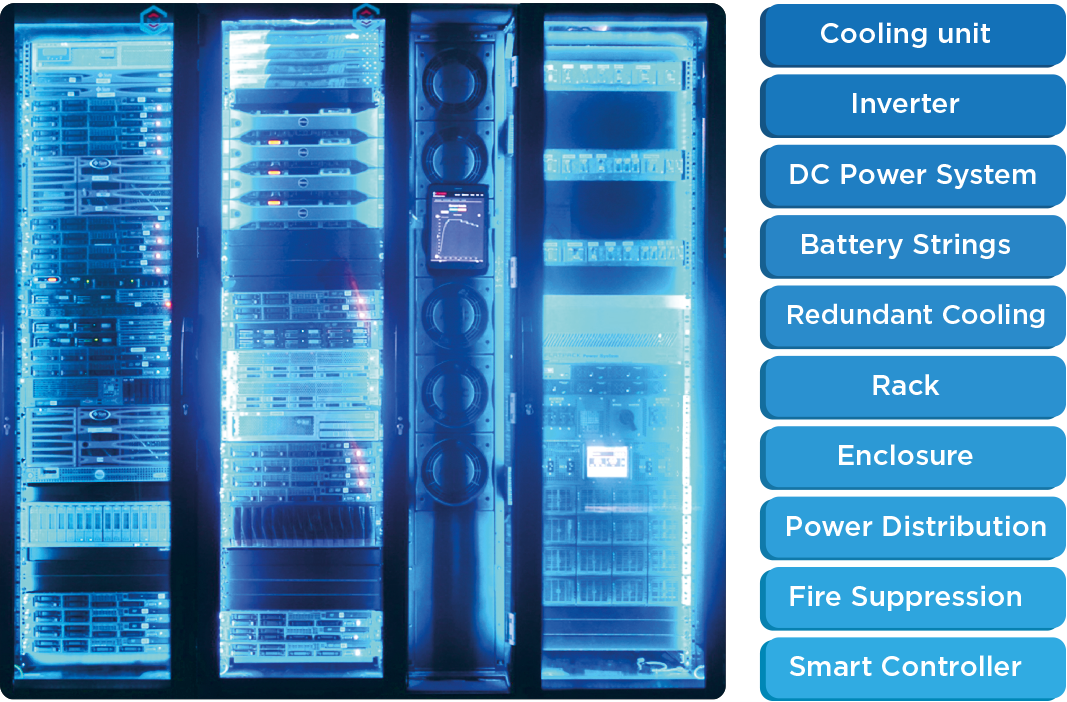 BRIEFING
The Makkeen Data Centre is self-contained scalable rack array, combining smart technologies to ensure your networking, server and storage farms are safe, accessible and scalable.
Prefabricated in Canada by CINNOS, and deployed in a scalable array of racks, the unit combines cooling, UPS, environment control, IP55, Uptime Institute Tear I, II, or III, standards with power capacity form 10KW and exploded arrays to 100s of Megawatts, it can be fully customized to a business' requirements and is available in various power densities of 10KW, 30KW and 80KW.
The rack array is a cost effective replacement to old data centre expensive maintenance contract for enterprise customers.